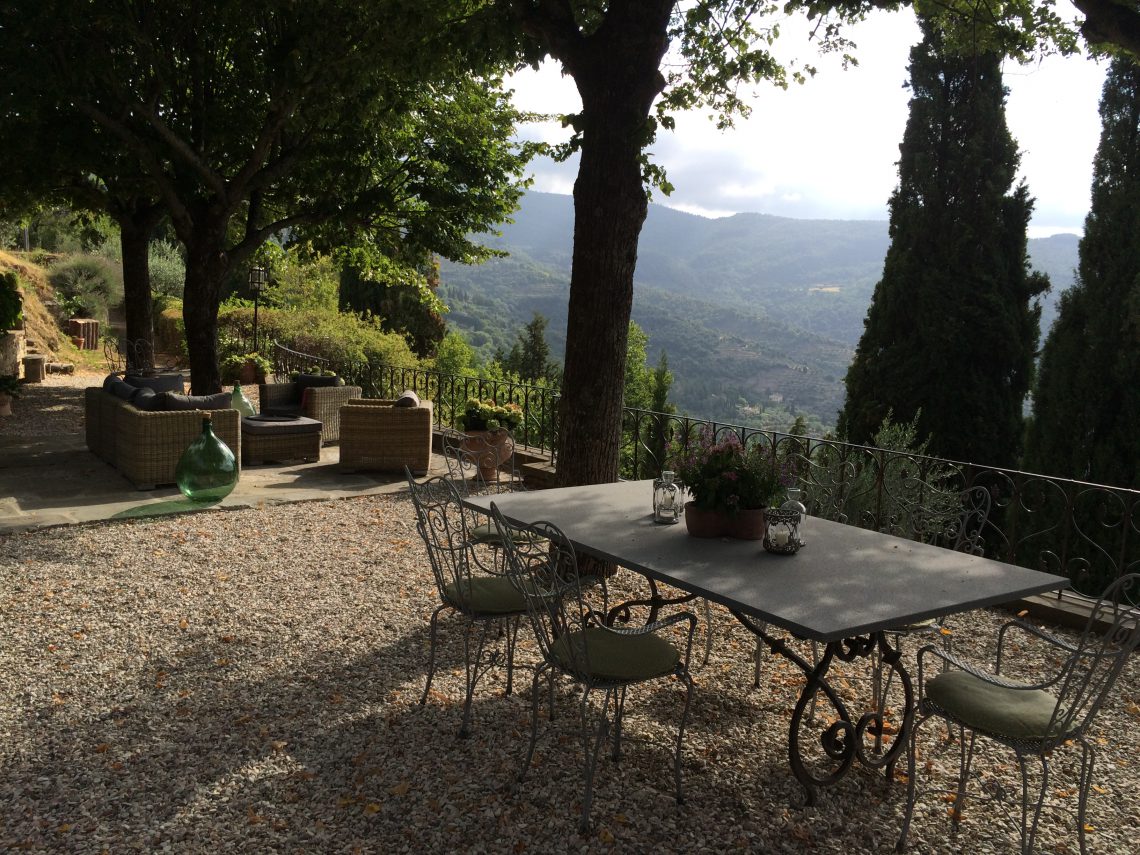 The Art of Tuscan Life with author Frances Mayes
Author Frances Mayes' new book is a travel memoir that explores Italy from north to south

On this dreary winter morning, Hillsborough author Frances Mayes already has picked out her recipe for dinner. Her copy of Joshua McFadden's "Six Seasons: A New Way with Vegetables" is open on the kitchen counter, revealing a colorful casserole dish of Roasted Fennel with Apples, Taleggio Cheese and Almonds.
Mayes, the best-selling author of the 1996 novel "Under the Tuscan Sun," knows how to make a cozy nest in any space. She lives in the historic Chatwood, originally built by Quakers as a dignified Federal farmhouse in the early 1800s as a commercial and residential space. The old tavern has two front doors. One served as the entrance to the inn and tavern; the other led into the family's private residence. Hillsborough has been Mayes' American home now for several years. She continues to spend half the year in Cortona, Italy, the inspiration for many of her books.
Fans first fell in love with Mayes in 2003, when actress Diane Lane portrayed her in the film version of "Tuscan Sun," telling the story of how she restored the villa and farm known as Bramasole.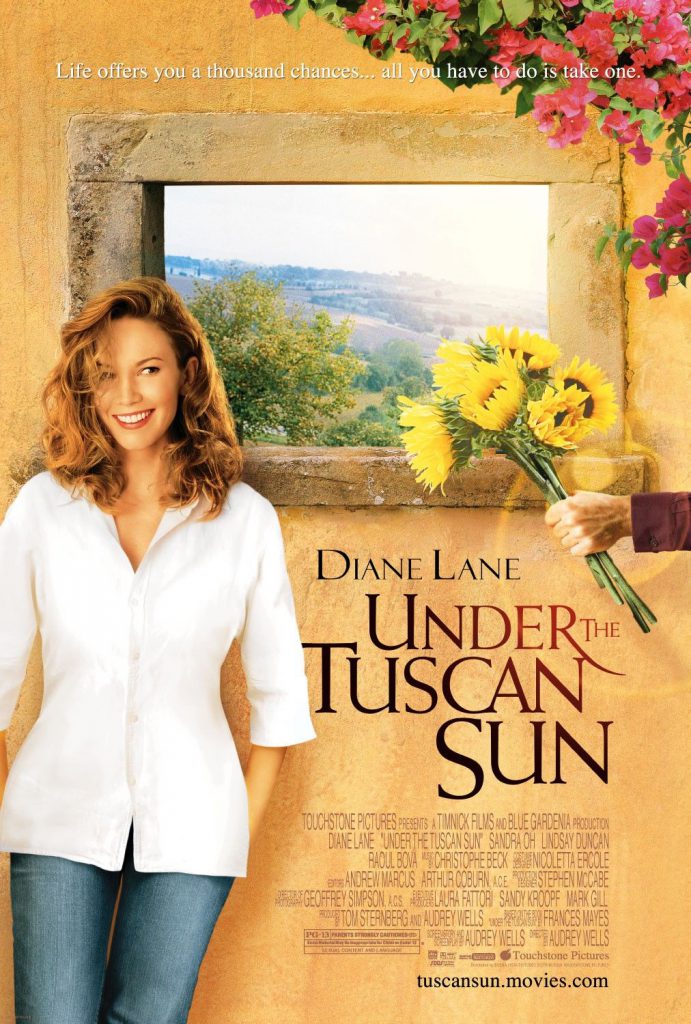 Mayes is at it again in her new travel memoir, "See You in the Piazza: New Places to Discover in Italy," which will be published March 12. Mayes and her husband, Ed, explore Italy again from north to south, eating, drinking and soaking up the culture. This time, Mayes' 17-year old grandson joined the couple for some of the trip.
Once again, readers are treated to vibrant descriptions of little-known villages, hidden coves and enchanting places, where they can savor succulent fish from the Catania market, regional cheeses and the dark chocolates of Torino.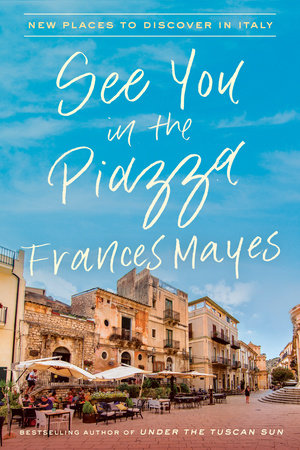 Mayes glimpses between the nooks and crannies, exposing travelers to places they may sometimes miss. She's also the author of several travel books, including "Every Day in Tuscany: Seasons of an Italian Life"; "A Year in the World: Journeys of A Passionate Traveller"; and "Bringing Tuscany Home: Sensuous Style From the Heart of Italy."
A PROLIFIC WRITER

Life is always in bloom for Mayes. As we sit in her living room, she looks at the magnolia tree outside the window. A bouquet of yellow daffodils from her garden sits on the table. She explains how she stays alert to beauty in the world. In part, it's her poet's eye.
Mayes, the former chair of the creative writing department at San Francisco State University, enjoys listening to her husband's poetry after they eat lunch together. And for the last few years, she has produced a book per year. So her husband has been doing a lot of cooking, preparing hearty entrees such as braised tamarind ribs and Asian chicken soup in the Instant Pot.
Mayes has made turning ordinary chores such as cooking,
cleaning and gardening into a fine art, the genius of putting time into the things that matter. She not only writes about travel, her stories often speak to women empowering themselves to keep living. Her bestselling 2018 novel, "Women in Sunlight," was picked up last month by Water's End Productions to develop as a film. The novel follows four American strangers who bond in Italy and change their lives over the course of one exceptional year. Mayes, who is 78, said older women are often given the message by society "to tidy up" and "get ready to die."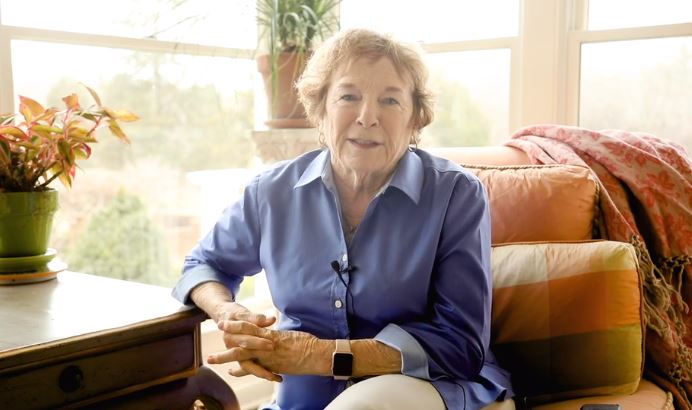 "My novel counters that message," she said. "They should not fade away. They should be bold. "So instead of the women moving to a retirement community, the women rent a house in Tuscany next to an American writer working on an interesting biography. Julia, a cookbook editor; Camille, an artist; and Susan, a real estate agent, uproot and redirect their lives."

Mayes says it was important for them to share space like young women. "I wanted them to remember the joy of wearing each other's clothes. Friendship is one of the most important things in my life. I wanted to write an ode to friendship." The characters, like Mayes, love to cook, garden and shop for antiques and look at houses. They savor every bite. "The secret to living your best life, if you are lucky, is having people to love," Mayes says. "Taking care of family and friends."